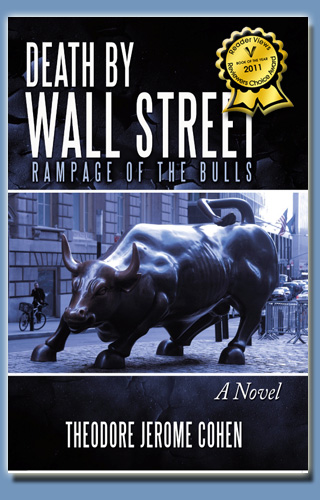 Available in the Following Formats
Tradeback: ISBN 9781452079455
Hardcover: ISBN 9781452079462
E-book: ISBN 9781452084992
Kindle: AS1N B004477ZRG
Audiobook: AS1N B079M4HN53
Listen to an Interview
View an Excerpt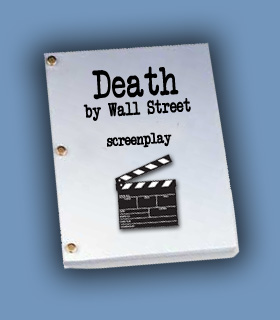 Death by Wall Street:
Rampage of the Bulls
When the severed head of a Wall Street stock analyst turns up spiked on a horn of the 'Wall Street Bull', Detective Louis Martelli of the NYPD is assigned to track down the murderer. But why were this victim and the victims of two similar murders that followed singled out for execution? And what would make the murderer go to such unexpected extremes?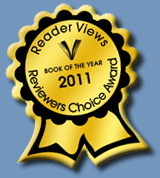 Winner!!
Mystery/Thriller/Suspense/Horror: 2nd Place

Winner!!
Fiction/Mystery/Murder: Bronze
Martelli eventually learns the answer to this question and tracks down the killer, but not before uncovering some of Wall Street's and the US government's darkest secrets pertaining to the US financial markets and the nation's health care practices.
Death by Wall Street
tells the story of how the oligarchs of Wall Street, doctors and others in the pharmaceutical research profession having significant conflicts of interest, and the employees of two 'captured' US government agencies-the SEC and FDA-by design as well as by simply refusing to pursue the evidence of malfeasance provided to them, deny patients life saving treatments that are demonstrated safe and effective in FDA-approved drug trials.
Praise for Death by Wall Street
"From the first chilling moments,

Death by Wall Street

takes the reader inside the seamy nexus of Wall Street and Washington. Theodore Cohen has written the sad and tragic tale of how US financial markets and the pharmaceutical industry have 'captured' their regulators at the SEC and the FDA. Citizens beware!! Is this fiction? Sadly, it doesn't feel like it."
~ Mike Krauss, author of the forthcoming novel Pursuits of Happiness, is a columnist and commentator with a long career in U.S. government and politics, and international business.
"This is a must-read for anyone who wants to understand the evil that some people on Wall Street can do. Highly recommended!"
~Mark Mitchell, Investigative Journalist and Author of The Dendreon Effect: How Felons, Con-Men and Wall Street Insiders Manipulate High-Tech Stocks
"

Death by Wall Street

may be a novel, but beneath its surface lies a terrible truth: the US financial markets, together with a sleeping US Government, have caused the deaths of hundreds of thousands of citizens by denying them life-saving treatments."
~ Kerry M. Donahue, Esq., Chief Counsel, Care To Live
"

Death by Wall Street

is a 'must read' for anyone who has ever wondered why investing in biotech stocks is not for the faint-hearted. What Cohen reveals about stock manipulation, the SEC, and the FDA, will shock you."
~ Ed Silverman, Editor and Publisher, Pharmalot.com
"Theodore Cohen, an experienced investor and respected scientist, takes us on an adventure in which he exposes the malfeasance of many on Wall Street, the ugly underbelly of hedge funds, the captured financial media, and the emasculated SEC. Strap in for a fascinating ride!"
~ Gregory B. Purchase, MD
"Cutting edge reporting, important insight, timely, and relevant . . .

Death by Wall Street: Rampage of the Bulls

is destined to firmly establish Theodore Jerome Cohen as a fresh voice in literary journalism. This is a book that should be added to the reading list of college and university classes in ethics, political science, finance, business, law, science, and medicine."
~ Richard Blake for Readers Views
"Similar to the writing style of Michael Crichton and Tom Clancy, Theodore Cohen adheres to short chapters laying out a mental storyboard in the reader's mind. He possesses a writing style ideal for screenplay adaptation with visuals that can make for a good movie. Why wait for Hollywood –

Death by Wall Street: Rampage of the Bulls

is currently playing in a theater near you, the theater of your mind."
~ Gary Sorkin for Pacific Book Review
"Cohen's knowledge of Wall Street, the human suffering of cancer patients, and his creativity combine to make this a well-written novel.

Death by Wall Street: Rampage of the Bulls

stirred my emotions, particularly anger. I am sure others will feel the pathos of this story. I highly recommend reading this book."
~ Frank Burroughs, The Abigail Alliance
"The delicate balance between churning out information on the role of Wall Street and its dealings with the biotechnology industry, and the presentation of a murder mystery, was quite well done. ... Have you or any of your loved ones been a victim of Wall Street? Perhaps you'll never know."
~ Deb Fowler for Feathered Quill Book Reviews