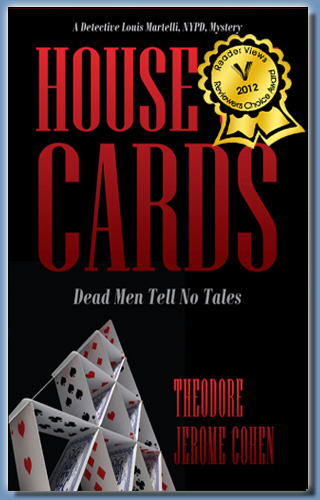 Available in the Following Formats
Tradeback: ISBN 9781432779801
eBook ASIN B005RIYQ7I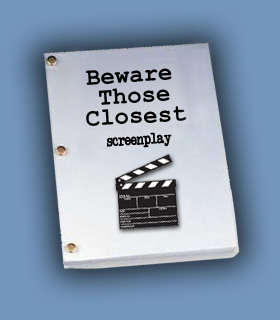 House of Cards:
Dead Men Tell No Tales
Now Available for Kindle!
House of Cards: Dead Men Tell No Tales
, a murder mystery, is based on real events. It is the story of how the major banks and hedge funds in this country created, marketed, and sold junk mortgage-backed securities to unsuspecting customers while, at the same time, they offloaded their risks through the purchase of Ďinsuranceí from a major Wall Street insurance firm.
Winner!!
Societal Issues (Politics/Society/Etc): 2nd place
Winner!!
Fiction/Mystery/Murder: Honorable Mention
When the head of one of the largest investment banking and securities firms in the United States is assassinated on Times Square in the middle of New York Cityís annual celebration of Halloween, the Festival of the Dead, Homicide Detective Louis Martelli is one of the first on the scene. Working quickly, NYPD Information Technology Specialist Missy Dugan quickly identifies the assassin, but the case rapidly spirals downward into a maelstrom of death and intrigue linked both to the financial meltdown of 2008 and international terrorism. Who was behind the murders, and why did the Federal Bureau of Investigation (FBI) attempt to shut down Martelliís investigation before it even got started? Martelli eventually learns the answers to these and other questions as he tracks down the killer, but not before uncovering some of Wall Streetís darkest secrets, including a plot by two institutions to fund Islamic terrorism.
(Adult language)
Praise for House of Cards
"Gore Vidal once observed that historians are now writing fiction and novelists are writing history. In House of Cards: Dead Men Tell No Tales, Theodore Jerome Cohen has written the story of the monumental greed and fraud of the banksters who have subverted the American democracy. Maybe someday, the historians will catch up to him."
~ Mike Krauss is a director of the Public Banking Institute and is the author of the forthcoming novel Pursuits of Happiness
"This is a terrific novel. Reading it is like watching a movie or an episode of the Sopranos, and yet it is as realistic as front-page news."
~Mark Mitchell, Investigative Journalist and Author of The Dendreon Effect: How Felons, Con-Men and Wall Street Insiders Manipulate High-Tech Stocks
"Cohen brings Detective Louis Martelli to a new level of shady integrity, having him become a self-appointed judge and jury of right and wrong, good and bad. Cohenís style is not unlike that found in classic novels by authors such as Dan Brown, or Tom Clancy, or even the late Michael Crichton."
~ Gary Sorkin for Pacific Book Review
"A real page turner! Beware. The next terrorist attack may be on our financial systems, if it hasnít happened already!"
~ Kerry M. Donahue, Esq., Attorney at Law
"If you enjoy the 'ripped-from-the-headline' stories of shows like Law & Order, then you should definitely take a ride with [Cohenís] Lou Martelli and Missy Dugan."
~ Marty Shaw for Readers Views
"With subjects worthy of Dickens, and revelations to make Upton Sinclair proud, Cohen may well be the muckraker novelist of the twenty first century."
~Irene Watson, Author of The Sitting Swing and Rewriting Life Scripts